Hi Prepperinas!  I found this tutorial on how to make these Paper Ballerinas with Snowflake Tutus, and knew I just had to show it to you!  I got this idea from http://www.kidskubby.com/!  These would make really good Holiday Decorations especially for a Nutcracker Dressing room!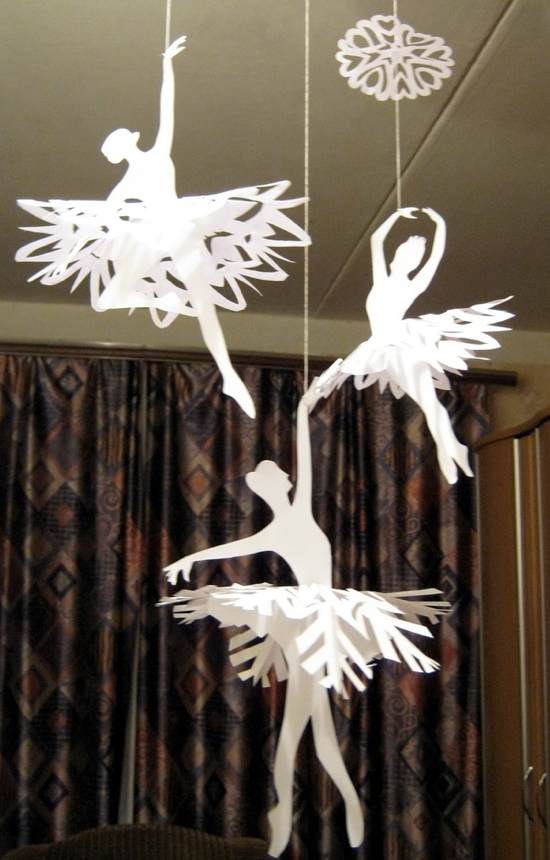 Materials
*Scissors*Paper Ballerina Template*Paper Snowflakes*Tape  Steps  1.   Cut out the Paper Ballerina Template with scissors, if you need a template here are some below.  With these templates I cut them a little differently so the shapes were a little less awkward!  It helps if you cut out one template and trace it onto whatever Paper you're using, Cardstock works best for the Ballerinas because it is stronger so when trying to string something through it or tie string around it's wrist it's a little bit easier!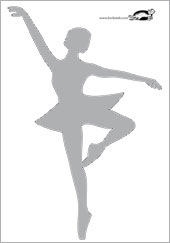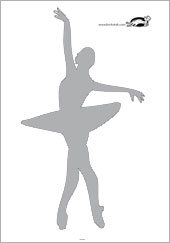 2.  Cut out a Paper Snowflake.  If you don't know how to cut a Paper Snowflake click this link!
3.  Cut a slit in the center of the Paper Snowflake and slide the Ballerina through.  If the slit is too big or rips just tape the bottoms!
4.  Poke a hole through the Paper Snowflake Ballerina and string Thread or Fishing Wire through to hang!  You could also tie the Thread or Fishing Wire around it's wrist!
Variations
*Use colored Cardstock or Paper instead of plain White.
*Add Glitter to the body of the Ballerina or the Snowflake Tutu!
This DIY is so much fun and the Ballerinas are always cute and unique!
Love and Stay Preppy,
Eva